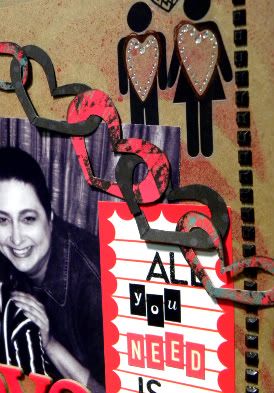 Enough with the New Year's resolutions to organize, purge, etc. Its time for a little fun. Valentine's Day is around the corner and I'm feeling a little lovey-dovey. I found an old photo of me and the hubs (his new nick name is Rooster Cogburn, we saw True Grit last week). More about the photo later.
I was inspired by an old
Martha Stewart VD post
for an interlocking heart garland. So I grabbed some Glitz paper, scissors, and black ink (I didn't want white edges on the kraft paper).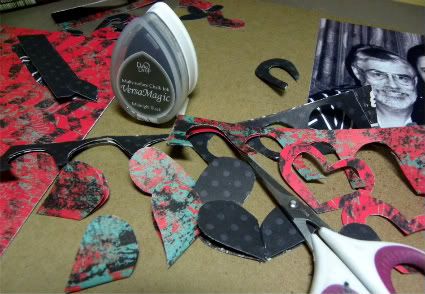 Kraft paper is one of my favorite things to work with. Misting and masking seemed in order using Little Yellow Bicycle lace cut cardstock and Ranger Red Pepper Color Wash. I added a few more Glitz goodies...Frosting, stock journaling sticker, transparent stickers. Also used: Ranger Red Pepper Color Wash, kraft paper, misc. mask, assorted mini alpha stickers, and flocked chip letters.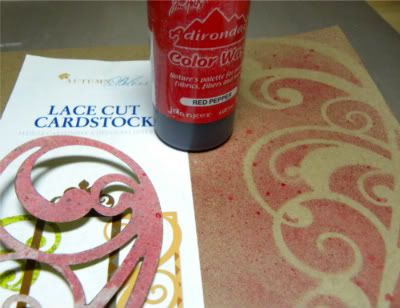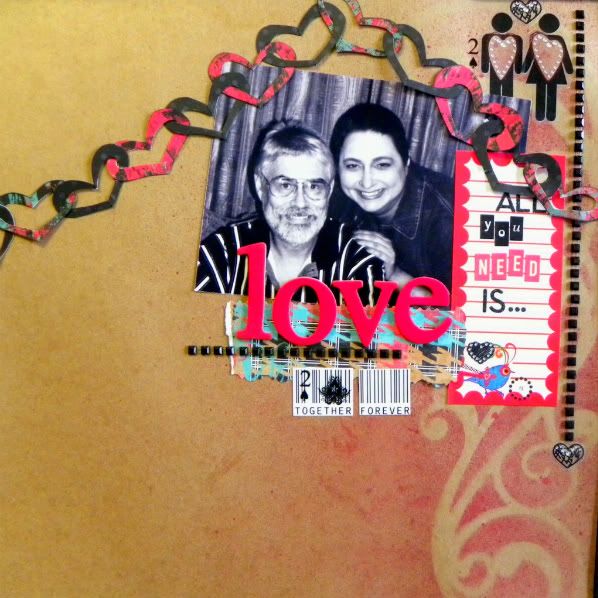 So, did you notice my hairdo in this 15 year old photo? It was taken a few months after I finally completed three rounds, 18 months, of chemo. My hair was soooooo baby-soft when it started coming back. That's one of my favorite memories along with the day "Rooster" showed his support by coming home with a clean-shaven bald head.
Like the layout says... All You Need Is LOVE.
Thanks for stopping by.